Management of the FSP GmbH
Guenter Friedrich
Guenter has many years of experience in the banking and insurance industry. Already in the 80's he was involved in building SWT software technology and systems consulting in Bonn. In 1994, he took over the company. After fulfinning a board level mandate in a large consulting firm, Gunter became one of the founding members of  FSP, for whom he has also worked as managing director since 2002.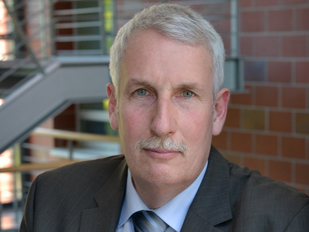 Jörg Riedel
Jörg began his professional career at Deutsche Herold Versicherungen in 1993, before joining the company's consulting services in 2000. From 2002-2009 he worked as a project manager for FSP for the first time and managed system modernization projects in the insurance sector. From 2009 to 2016, Jörg Riedel was the manager of Generali Deutschland Holding, responsible for the further development of the business process, and supported strategic group projects. To digitize customer communication. Since November 2016, he has been responsible for setting up FSP's Digital Services range of services. Since May 2017, he has been responsible for the Business Consulting division as a member of the Executive Board.

Ralf Braeutigam
Ralf began his career in 1988 at a subsidiary of EADS. Building on his experience as a software developer and work in the early 90's on large software projects, there followed several years in the area of ​​IT management. Between 2000 and 2002 he held a senior position in an IT consulting firm for the financial services industry. Since July 2002, Ralf is a member of the FSP Executive Board and in this function is responsible for the company's IT consulting and products.